Detangling solid conditioner

Home delivery with cash on delivery
Personalized support
Free shipping from 499dhs
Detangling solid conditioner composition

BTMS
Gentle hair conditioner of plant origin. It detrays hair and makes it softer and shinier.

shea butter
Nourishes hair and repairs it.

Aloe Vera Oil
Resulting from the maceration of aloe vera bio gel, it gives shine to the hair, nourishes it and soothes the scalp.

Ylang Ylang Essential Oil
Promotes shine and hair growth while making it more flexible.

Exotic Vanilla Fragrance
Lightly perfumes conditioner
INCI: BTMS, Butyrospermum Parkii Butter, Helianthus annuus Oil, Aloe barbadensis Extract, Cananga Odorata Flower Oil, Fragrance (Parfum)
Aloya solid conditioner helps to detangle hair and nourish it without weighing it down.
It is therefore suitable for all hair types.
How to use solid conditioner?
Leave the balm for a few seconds under hot water to make it more melting and easier to use.
Divide your hair into sections and pass the balm over the lengths.
Leave on for a few minutes and then brush the hair to detangle it.

It is also possible to rub the conditioner into the hands to take a thin creamy layer and apply to the lengths and tips.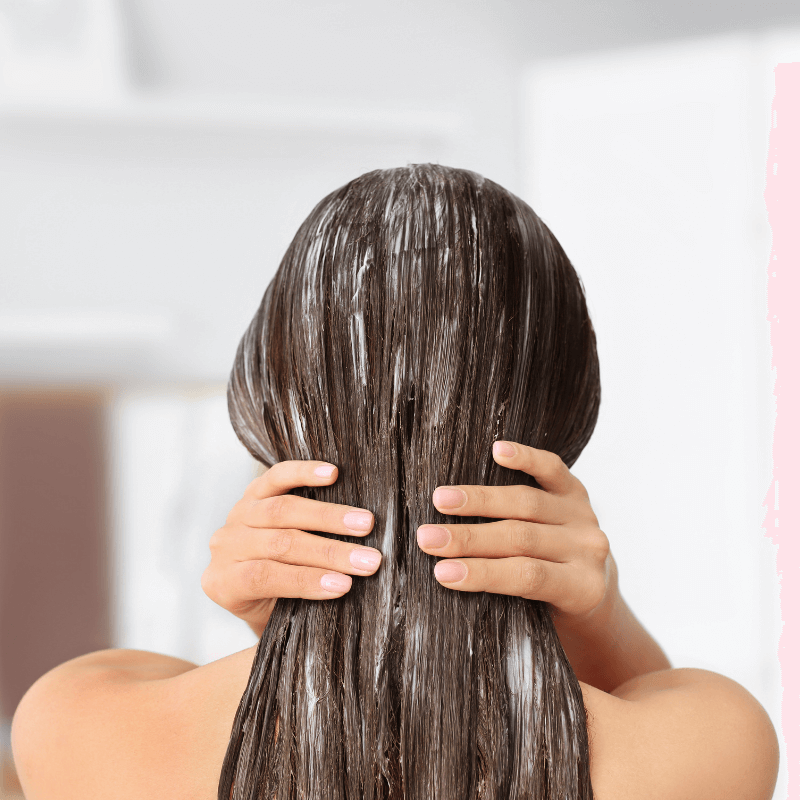 Discover how to apply solid conditioner in video on our instagram by clicking here
Frequently Asked Questions
Why choose a solid conditioner?
Natural product : Sans sulfates, without parabens, sans silicones or other questionable chemical compounds.
More economical : A solid conditioner lasts 3 to 4 times longer than a liquid conditioner, depending on the frequency of use.
More convenient : The solid conditioner is easy to carry, does not risk sinking in the suitcase and is accepted in the cabin, in your hand luggage.
More environmentally friendly : When using a liquid conditioner, there is an unfortunate tendency to use more product than is actually needed. In addition, with only one solid conditioner, you avoid the accumulation of 4 plastic bottles.
How many grams is an Aloya solid conditioner?
Each solid shampoo is at least 60 grams.
What is the shelf life of an Aloya solid conditioner?
If you follow our storage advice and depending on the frequency of use, your solid conditioner can last up to 3 months, and can replace 2 to 3 bottles of conventional liquid shampoos.
How to store Aloya solid conditioner?
After each use, let it air dry and store away from moisture.
Can solid shampoo be used by a pregnant woman?
This product contains essential oils and is not recommended for pregnant and lactating women.
In order to benefit from a personalized product without essential oils, please attach the mention "Without EO" in the "Message" section before validating your order.