Leave-in hair cream
Hydrate
Feeds
Defines loops

Home delivery with cash on delivery
Personalized support
Free shipping from 499dhs
Composition of leave-in hair cream

BTMS
Gentle hair conditioner of plant origin. It reduces static electricity and makes hair softer and shinier.

Aloe Vera Oil
Resulting from the maceration of aloe vera bio gel, it gives shine to the hair and nourishes it.

Coconut oil
Nourishes hair, makes it shiny and limits its dehydration.

Rice protein
Give strength and volume to hair while moisturizing it.

Ylang Ylang Essential Oil
In addition to providing a pleasant fragrance, it promotes the shine of the hair while making it more flexible.

Natural Fragrance Exotic Vanilla
Lightly perfumes hair cream
INCI: Aqua, BTMS, Helianthus Annuus Oil, Aloe Barbadensis extract, Cocos Nucifera Oil, Hydrolyzed rice protein, Cananga Odorata Flower Oil, Fragrance (Parfum), Benzyl alcohol*, Dehydroacetic Acid*.
* Conservative authorized by Ecocert
Aloya leave-in cream helps tame curls and define them well, while nourishing and moisturizing them.
Its composition does not weigh down the hair, therefore, it is suitable for all hair types.
How to use hair cream?
Apply a few hazelnuts on the lengths, preferably moistened beforehand.
A small amount is enough.
The leave-in cream can also be used as a mask before showering.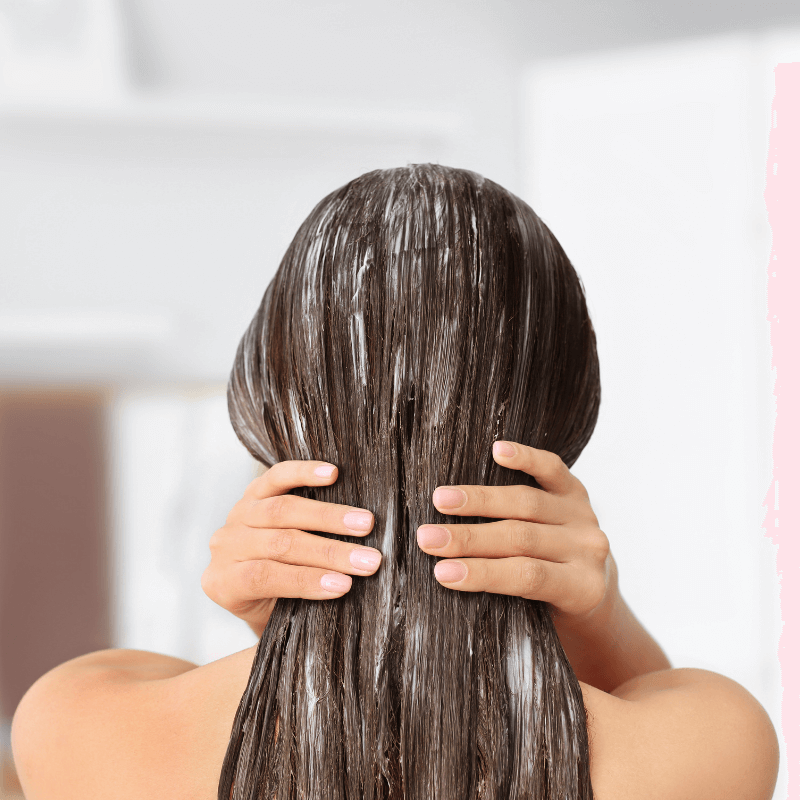 "Leave-in" hair cream is prized by curly hair, but it can also be used by other hair types
Frequently Asked Questions
What type of hair is the hair cream suitable for?
It is suitable for all hair types. It does not grease or weigh them down.
How long can I keep hair cream after opening?
The hair cream contains an aqueous phase, because of this, the PAO (Period after opening) is 3 months.
produits naturels containing an aqueous phase (creams, sprays, etc.) keep for less time than chemicals.
How to use hair cream as a mask?
Simply mix a little hair cream with the oil of your choice, apply the mixture on the hair and leave on 2 hours before shampooing.
You can also add the active ingredients of your choice, depending on the desired effect (Example: Maizena cream, crushed avocado, yogurt etc.)
Can hair cream be used by a pregnant woman?
This product contains essential oils and is not recommended for pregnant and lactating women.
In order to benefit from a personalized product without essential oils, please attach the mention "Without EO" in the "Message" section before validating your order.