Lightening mask - Nila powder
Purifying
Demulcent
Lightening

Home delivery with cash on delivery
Personalized support
Free shipping from 499dhs
Composition of the lightening mask

White clay
Purifies the skin and gently mattifies it.

Rose water
Moisturizes the skin, revitalizes it, fights against skin aging and promotes healing

Gel of aloe vera bio
Moisturizes the skin, prevents the appearance of signs of aging and treats them, anti-inflammatory and anti-bacterial.

Nila powder
Moisturizes the skin, lightens the complexion and reduces dark spots and signs of aging.

Glycerine
Moisturizes the skin and softens it.

Lemon essential oil
Gently purifies the skin and unifies it.

Cosgard
Conservative authorized by Ecocert.
Vitamin e
Prevents skin aging, nourishes and repairs the skin.
INCI : Kaolin, Rosa Damascena Flower Water, Aloe Barbadensis Leaf Juice, Nila Powder, Glycerin, Citrus Limon Peel Oil, Benzyl Alcohol, Dehydroacetic Acid.
The Aloya lightening mask combines the benefits of Aloe Vera with those of the beauty secret of Saharawi women, Nila powder.
It gently purifies the skin and unifies it.
It is suitable for all skin types.
How to use the lightening mask?
Moisten your brush.
Apply to clean skin.
Leave on for 10 minutes and then rinse.
The lightening mask can be used twice a week.
Moisturize the skin after rinsing the mask.
Do not apply during the day and expose yourself to the sun because lemon essential oil is photosensitizing.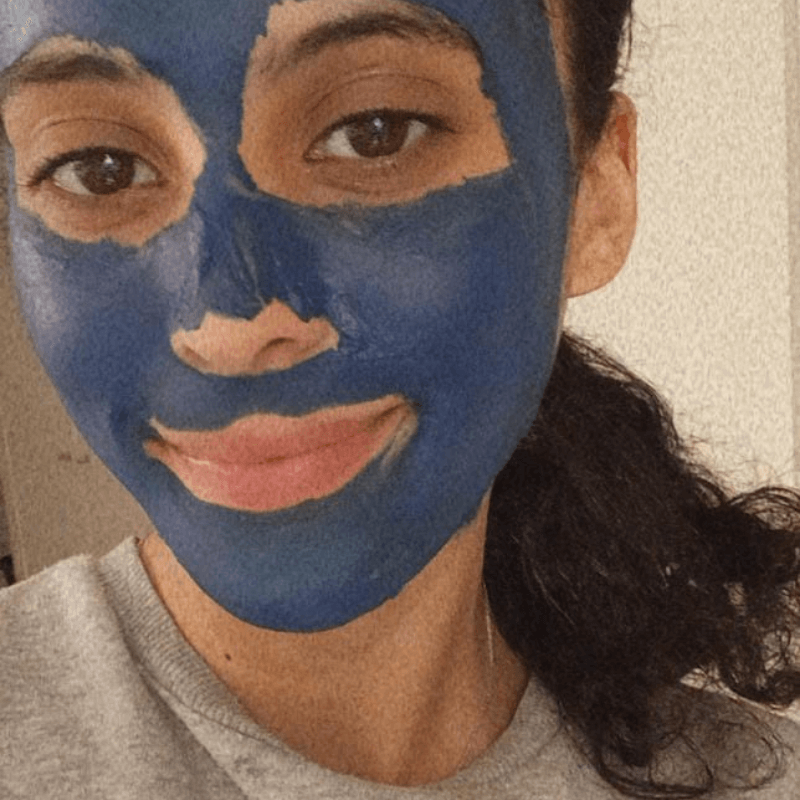 This product contains lemon essential oil and is not recommended for pregnant/lactating women.
In order to benefit from a personalized product without essential oil, thank you to mention it in the "Message" section before validating your order.
Data sheet
Capacity

100 ml