Soothing solid shaving foam

Home delivery with cash on delivery
Personalized support
Free shipping from 499dhs
Composition of solid shaving foam

SCI
Mild surfactant derived from coconut oil, it allows to obtain a creamy foam.

Yellow clay
Purifies the skin gently.

Orange powder
Helps remove dead cells.

Aloe Vera Oil
Resulting from the maceration of aloe vera bio gel, it softens the skin and promotes its regeneration.

shea butter
Soothes tight skin and nourishes it.

Glycerine
Softens the skin.

Lavender essential oil
Soothes and regenerates the skin.
INCI : Sodium Cocoyl Isethionate (SCI), Aqua, Citrus Aurantium Dulcis Peel Powder, Helianthus Annuus Seed Oil, Aloe Barbadensis Leaf Juice, Illite, Butyrospermum Parkii Butter, Glycerin, Lavandula Angustifolia Oil
Solid shaving foam allows you to shave your face and body smoothly.
In contact with water and skin, it forms a creamy foam with soothing active ingredients.
How to use solid shaving foam?
Wet the pebble, then rub it directly on the wet skin until a creamy foam is obtained.
Solid shaving foam can be used alone, or with a badger.
It can be used on the face and body.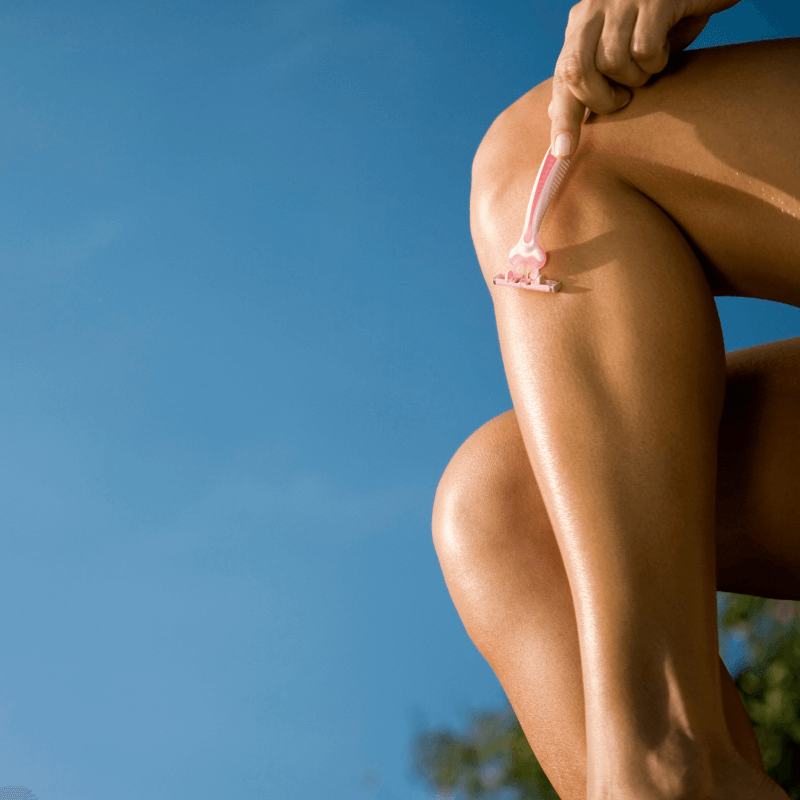 Aloya solid shaving foam is zero waste and can replace up to 3 conventional shaving foams.
Frequently Asked Questions
Why choose a solid shaving foam?
Natural product : Sans sulfates, without parabens, sans silicones or other questionable chemical compounds.
More economical : A solid shaving foam lasts on average 3 times longer than a liquid shaving foam.
More convenient : Solid shaving foam is easy to carry, does not risk sinking into the suitcase and is accepted in the cabin, in your hand luggage.
More environmentally friendly : When using a liquid shaving foam, there is an unfortunate tendency to use more product than is actually needed. In addition, with a single solid shaving foam, you avoid the accumulation of an average of 3 vials of liquid foam.
How many grams does solid shaving foam make?
Solid shaving foam weighs 80 grams
What is the lifespan of an Aloya solid shaving foam?
If you follow our conservation advice and depending on the frequency of use, your solid shaving foam can replace 2 to 3 bottles of conventional shaving foam.
How to keep shaving foam strong?
After each use, let it air dry and keep away from moisture.
Data sheet
Weight

30 grams