Gentle peel
Exfoliating
Unifying
Anti-aging

Home delivery with cash on delivery
Personalized support
Free shipping from 499dhs
Composition of the gentle peel

Rose water
Moisturizes the skin, revitalizes it, fights against skin aging and promotes healing.

Aloe Vera gel certified organic by CCPB srl (MA-BIO-102).
Moisturizes the skin, prevents the appearance of signs of aging and treats them, anti-inflammatory and anti-bacterial.

AHA fruit acids
Composed of blueberry, sugar cane, maple, orange and lemon, they help to even the complexion, fade spots and imperfections and overcome wrinkles.

Xanthan Gum
Gelling agent of natural origin.

Cosgard
Conservative authorized by Ecocert.
INCI: Rosa Damascena Flower Water, Aloe Barbadensis Leaf Juice, Vaccinium Myrtillus Fruit Extract, Saccharum officinarum Extract, Citrus Aurantium Dulcis Fruit Extract, Citrus Limon Fruit Extract, Acer Saccharum Extract, Xanthan Gum, Benzyl Alcohol, Dehydroacetic Acid.
The gentle peel stimulates cell renewal, evens out the complexion and fights against stains.
How to use the gentle peel?
Apply the jelly to the face once or twice a week and leave on for 5 minutes.
Rinse well and moisturize the skin with your moisturizer

Do an allergy test 24 hours before on the crease of the elbow.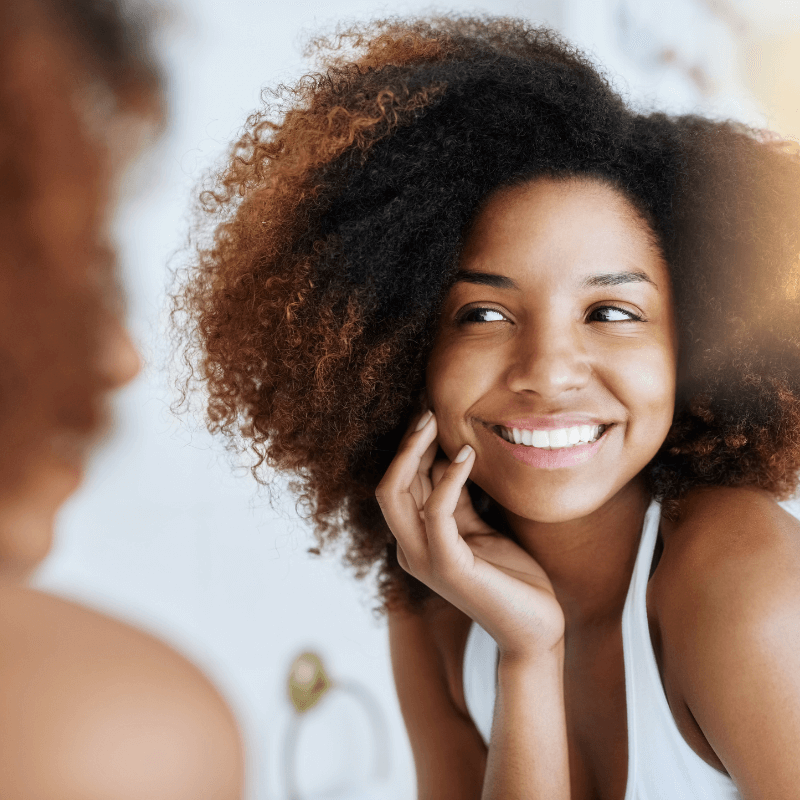 The gentle peel is a chemical exfoliant based on fruit acids. It makes it possible to make "new skin".
Frequently Asked Questions
The gentle peel is the best way to exfoliate your skin without attacking it. It is a chemical exfoliant.
Although the definition of peel contains the word "chemical", it is composed of natural ingredients.
Indeed, the "chemical" part of the process lies in the fact that fruit extracts attack dead skin without the need for irritating exfoliating grain.
What is the difference between a peel and a scrub?
Both products have the same goal: to exfoliate the skin.
However, it is not the same process.
Peeling = Chemical exfoliant based on fruit acids that is left as a mask.
Scrub = Mechanical grain exfoliant that is massaged on the skin (Not recommended for the face)
Why are mechanical exfoliants not recommended for the face?
Mechanical scrubs, commonly known as scrubs, are not recommended for the face because the exfoliating grains can damage the skin and tear the micro-tissues of the face.
Mechanical exfoliants can be used on the body.
What is the texture of the gentle peel?
The gentle peel looks like a jelly.
It is not a peel-off mask that is peeled after the exposure time.
The peel rinses with a soft washcloth and warm water.